Backpacking Thailand, Malaysia, Singapore

How to plan Backpacking Thailand, Malaysia, Singapore

---
The Reason for backpacking in Southeast Asia:
I have already been in Australia and New Zealand and they are both western countries, so I have never experienced a real culture shock. Due to the fact that a friend had already been in Malaysia a few years ago, I have got some expectations especially on Malaysia. At that time my cousin worked in Singapore, so we even got a place to start/stay and insider tips. I was really amazed by all the great food and impressive beaches, jungles and villages. I can recommend Backpacking Thailand Malaysia and Singapore basically to everybody.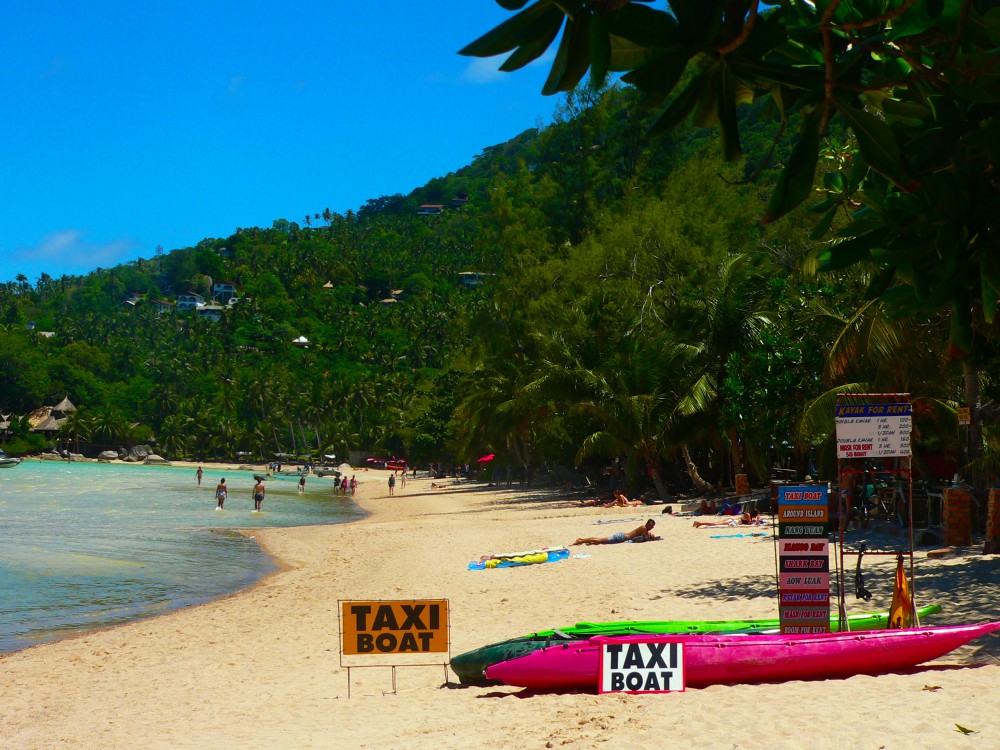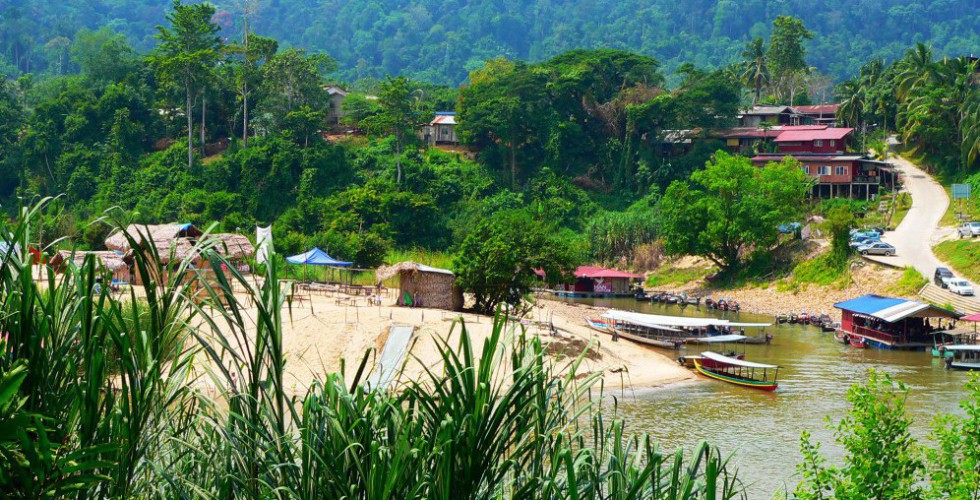 How to start:
I got some experience how to organize a backpacking trip due to my time in New Zealand (Link to the Article). Still there are some different things to look for:
Book your flight about 4-5 months in advance. According to research this is the time when you can get the cheapest tickets. Nowadays it is really easy to compare the prices for the flights online.
You don't need to get a visa in advance, just make sure your passport is valid for another six months after your arrival.
Get a credit card. This is basically a must-have, because you need it for every hostel you want to book over the internet, the flights or buses and ferries.
Get some basic information where you want to go.  We have got two different travel guides and I can highly recommend both of them

If you are lucky, you can find those in a hostel during your trip. Sure you can purchase ebooks on the topic, but I really enjoyed the time without electronic devices (only the smartphone to book hostels and have contact with our family and friends).

Plan on how you want to get from A to B in Southeast Asia. We traveled the long distances mostly by bus, ferry or train and explored the area by renting a scooter or by foot. Nearly everbody is doing it this way and it works really good, as long as you don't have an accident. Drive really carefully, there are a lot of dirt roads and scooter lenders often use contracts forcing you to pay even the smallest scratch. It is really common that you meet other backpackers with abrasions every day.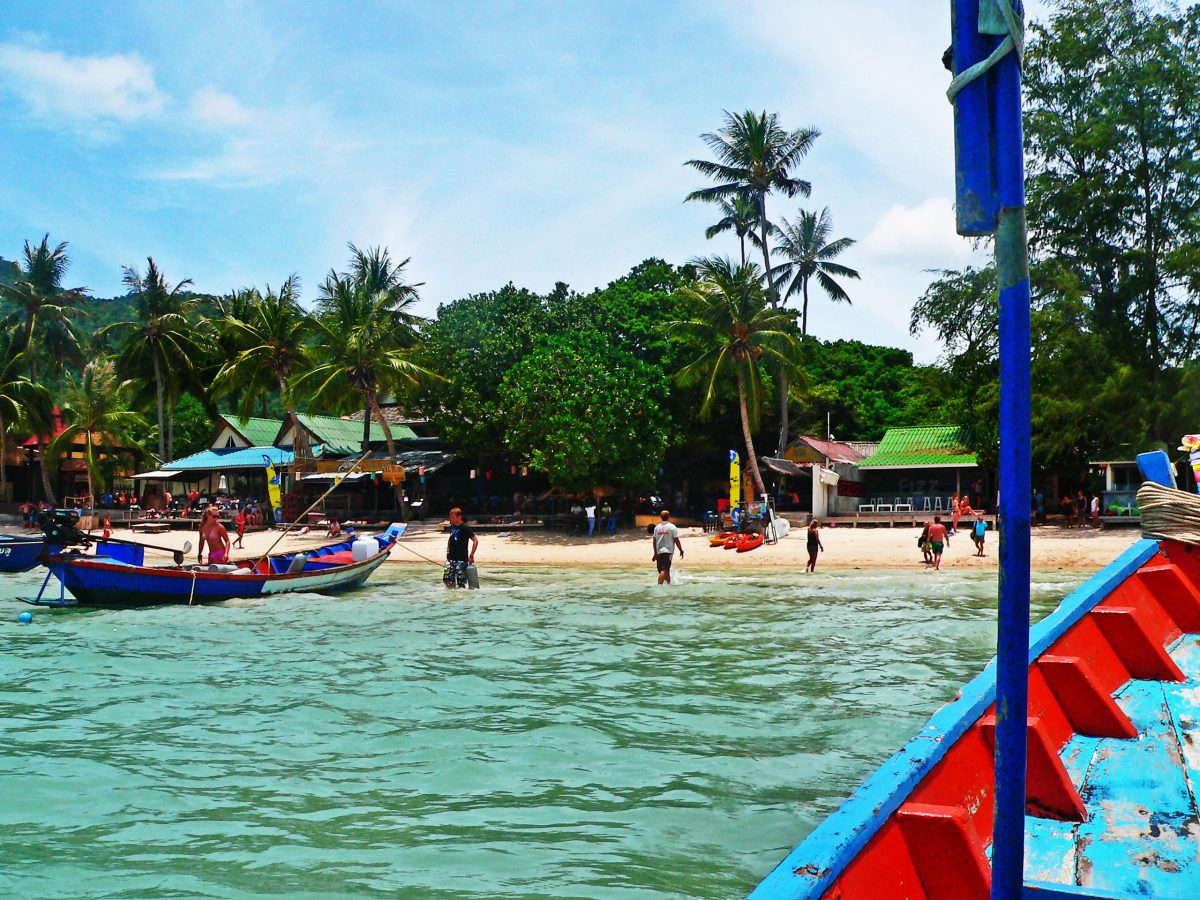 Tips and packing list for Backpacking Thailand, Malaysia, Singapore

---
The following things were really important to us and I like to share them to help you enjoy Southeast Asia to the fullest. Different from New Zealand you can buy a lot of stuff really cheap in Southeast Asia; nevertheless there are a few things you should definitely buy at home. Here are a couple of things we brought from home and were really glad about:
Get a backpack. We have spent two months in Southeast Asia and had one Backpack (an older Version of this Deuter ACT Lite 50+10 Hiking Backpack) and a smaller rucksack, but it was enough. The advantage of Southeast Asia is the fact that it is incredible hot all the time and you hardly need warm clothes, or you just buy some - it's so cheap.
Do not bring too much clothes. As I have mentioned it in the introduction you can cheaply purchase some clothes in Asia, just bring one warm outfit due to all the air conditioners they use in every building and the temperature is perceived close to 0°C. In nearly every hostel you have the possibility to do your laundry for a cheap price.
Bring your best camera and maybe an underwater camera. We have used an older reflex camera. In my opinion a good camera is worth it in any way, because you can use them for a high-quality photo book or posters. Additionally to our reflex camera we brought a cheaper underwater/waterproof one and the water in Southeast Asia is so clear that it is definitely worth it (a GoPro for sure is the best gadget if you have one).
Get yourself diving googles and a snorkel. Renting these things is not too cheap, because they know the tourists will pay the price. If you plan on traveling to Koh Tao (Thailand) or the Perhentian Islands (Malaysia), which I both hardly recommend, it's a no brainer to bring your snorkeling equipment due to the clear water and beautiful underwater world there.
Book your hostels online a few days in advance. If you are traveling on a budget or want to be sure to get a good/normal hostel, you should book it in advance. Hostelworld is the one we have used the most and got some really good prices (2-5€ per person per night). Nowadays I think booking.com is the best website for hotels and hostels.
Bring some good books. It is like in New Zealand, you need one book which you can swap for a new one at nearly any hostel. If you need some inspiration go to my Books-List.
Do not forget to purchase a guide book. We bought this one in advance:

and found the Lonley Planet for Thailand luckily in a hostel:

I would say you can not travel these countries without a travel guide, especially in Thailand, because you can't even read the letters: ฉันกินที่นั่นเมื่อวาน.
Get the best mosquito repellent and some useful medicine (like painkillers, anti-diarrheal medicine). I knew the problem with mosquitos from my experience in New Zealand, so I wanted to make sure to get the best mosquito repellent this time. ANTI BRUMM forte (only ger) was the one we have chosen and yes it is expensive, but I would buy it again no matter what. Maybe you can find it cheaper somewhere else online or in local pharmacies
Bring some high-quality water resistant sunscreen from home. Around lunch time you get sunburned in about 5 minutes without any sunscreen. Sure you can buy those in local shops as well, but the quality of the sunscreens was really bad and skin cancer shouldn't be too pleasant.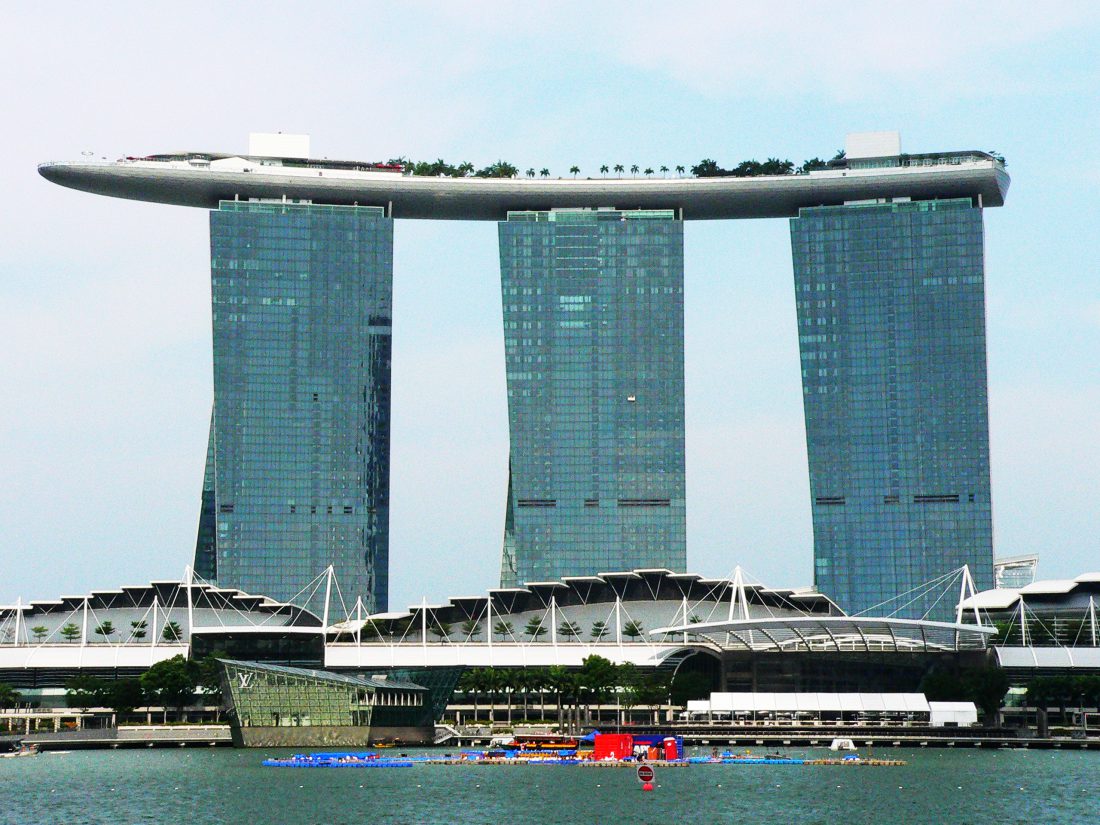 Singapore is an absolutely impressive city due to all the skyscrapers and the cultures colliding here. However comparing Singapore to Kuala Lumpur, the city has more western characteristics. The cleanliness is not achieved by the citizens, but rather forced on them with strict laws and even a chewing gum thrown on the street results in penalties of about 50€. My cousin has worked in Singapore, so we were lucky and able to spend a week in his apartment. The prices there are really high and it's not easy to fully experience the city while traveling on a budget. My dream was for example to swim in the famous Infinity Pool on top of the Marina Bay Sands hotel, but you only get admission if you spend a night for 300€ there. Nevertheless there are other cool things to do like the Night Safari in the Singapore Zoo, walking alongside the Marina Bay, visiting the Singapore Botanic Gardens and experiencing a variety of different dishes.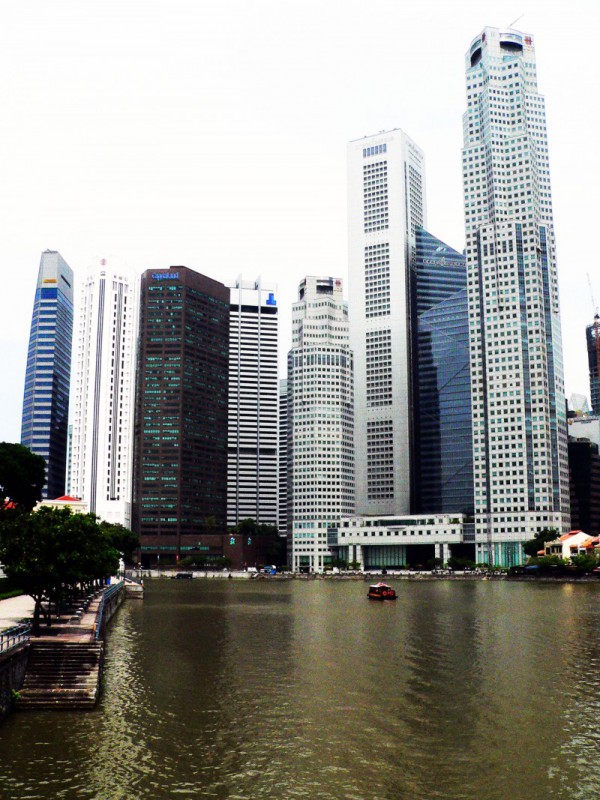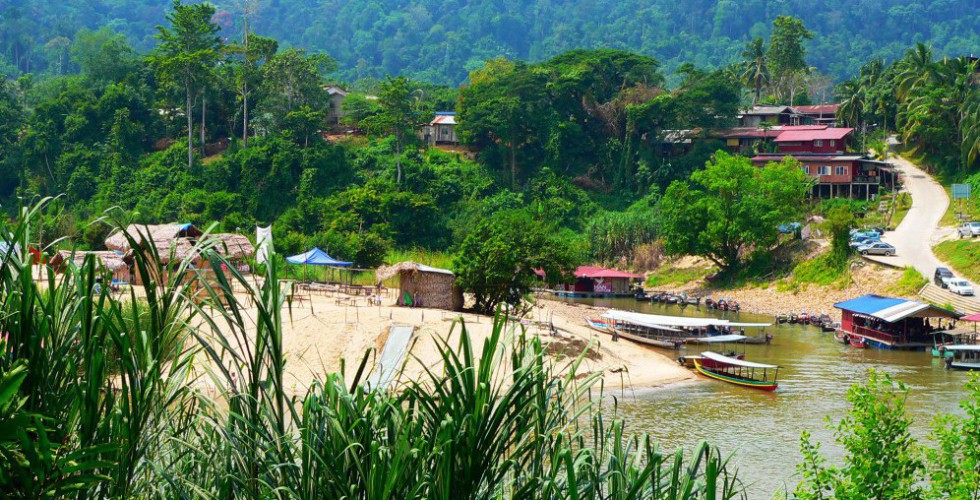 MELAKA: After a week in Singapore we traveled by bus (707 Inc. for about 16€) to Melaka, Malaysia. Queen Street Bus Terminal in Singapore is the spot where most of the local buses depart. I read that Melaka is one of the oldest cities in Malaysia with a lot of heritage buildings in the city center which are even a UNESCO World Heritage Site. Melaka is perfect to experience the real Malaysian culture, food, buildings, people and history. The city and people are really laid back and you are able to spot various alternative hippie art and  pubs. Oh, i nearly forgot to mention it: Check out the pubs alongside the river; so awesome to sit there in the evening drinking a Guinness and enjoying cozy reggae music (best place: Reggae on the River). Visit the Jonker Street Night Market the next day for delicious Malaysian food, clothes and other stuff. The only downside in Melaka was the fact that we expected a beach to swim, but unfortunately Melaka is a city and the sea water is not inviting to take a bath.

KUALA LUMPUR: After Singapore and Melaka we had no motivation to visit another city, but the capital was directly on our route north and so we decided to see KL, the jungle in the Taman Negara National Park and the Cameron Highlands before finally enjoying freshly fished seafood at the beach on Pulau Pangkor (an island north of Kuala Lumpur). We haven't regret the plan afterwards. We only spent about 3-4 days in Kuala Lumpur visiting the must-see attractions like the famous Petronas Towers (once the highest building on earth) and the Batu Caves. We really enjoyed the Batu Caves standing next to the famous, hugh gold statue, experiencing the religious caves and watching all the monkeys jumping alongside the stairs. Now we couldn't wait to dip into the world's oldest tropical rainforest (130 million years).
TAMAN NEGARA: The cheapest way how to get deep into the jungle is by a local bus to Jerantut and then changing the bus to Kuala Tahan. We were fascinated when we arrived, Kuala Tahan could be a place in one of the Indiana Jones movies. It feels like a small oasis deep in the jungle with a river, a small sandy island, rainforest, jungle noises, floating restaurants and all the river-motorboat-taxis. We decided to search the hostel called "Durian Chalet" which should be located a 10 minute walk from the center. It is a lovely, colorful hostel with a lot of small chalets surrounded by rainforest. We couldn't wait to jump into the river and finally relax at a beach. OK, a beach in the middle of the JUNGLE! Dinner at one of the floating restaurants and the day was perfect! This place is some kind of small paradise: pure nature, sandy beach, jungle flair, movies on the small island with a cool Tiger beer. Á propos tiger, there are still wild elephants and tigers living in the Taman Negara National Park - we were (un-)lucky to not come across one. Nevertheless you can spot creepy tarantulas, snakes and lemurs during a night safari or the Canopy Walkway. It is even possible to meet the natives of Malaysia (Orang Asli) who still live in the jungle on their own, but we were not sure if they don't get annoyed by all the tourists every day.

CAMERON HIGHLANDS: This is basically a must-see tourist attraction in Malaysia as well. In my opinion the Cameron Highlands are a little bit too hyped. It is mainly a huge area with a lot of agriculture (tea, flowers, strawberry) which is only possible due to the special climate (1500m over sea level with tropical climate). We did a jungle hike to the hill top of Gunung Brinchang (from the center of Brinchang) and combined it with a visit of the BOH Plantation Tea House (tea factory) and hitchhiked back to Tanah Rata. This was the best trip we did there.

PULAU PANGKOR: Finally: Sandy beaches, the sea, fresh fish. Perfect to lean back and read a book, rent a scooter to explore the island or hike through the jungle to the hilltop in the middle of the island. The big advantage: Pulau Pangkor is not too touristic yet, so the prices are low and you have the beaches basically for yourself and the inhabitants. Only downside: Not 100% clean, some rubbish is lying around. The best place to stay is in the Teluk Nipah Bay; make sure to rent a kajak and explore the small Giam Island.

PENANG (PERHENTIAN ISLANDS): At first our plan was traveling to the Perhentian Islands, but we had to skip them due to the accident my girlfriend had before our journey. You can only get there with a motorboat. If you have the chance, go there, we only heard awesome stories about the crystal clear water and beautiful beaches. Luckily we met a german fellow who has been on the Perhentians and in Thailand. He told us that Koh Tao in Thailand can compete with the beauty of the Perhentians, it is only more touristic, but we can get there with a ferry. Before we continued our journey to Thailand, I insisted to visit Penang in the northern part of Malaysia. George Town got my attention, because it is an UNESCO World Heritage Site like Melaka and the biggest Buddhist temple of Malaysia (and one of the biggest in South-East Asia) is located there. We enjoyed the last days in Malaysia with typical Malaysian food and drinks in the streets of Georgetown.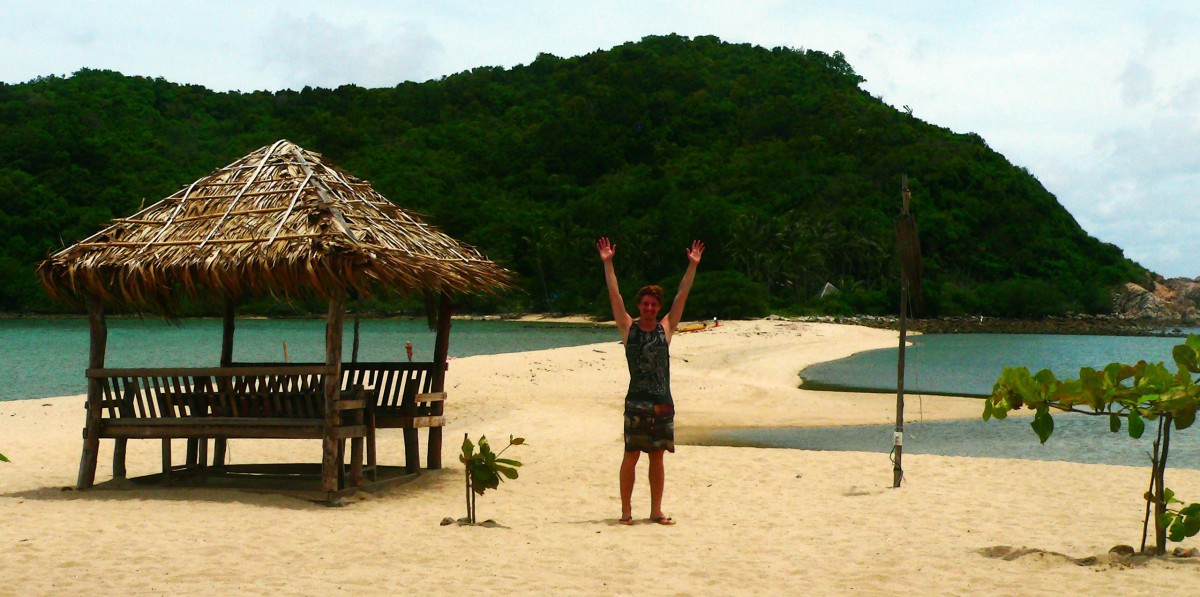 KOH TAO: We traveled from Penang by bus and ferry directly to Koh Tao. Regarding the beaches, bays and water this island topped everything we had seen so far. You can't describe it with words, but I will try it: Crystal clear water, unbelievable underwater world (we even saw a baby shark!), white, sandy beaches, awesome food and bars. Some highlights have been going to Ko Nang Yuan (the famous small island), attending the Koh Tao Pub Crawl or checking out every bay and beach with a scooter (Hin Wong Bay is the best for snorkeling). We stayed at the Spicytao Backpackers Hostel (Sairee Beach) and met nice people there.

KOH PHANGAN: Most famous for the Full Moon Party when thousands of tourists dance to psychedelic music. This party is once a month, but due to the success there are Full Moon Parties and Black Moon Parties. We attend a Black Moon Party which is located in the middle of the jungle on a hilltop. If you arrive really early you can save the money for the entrance and get some drinks for free, just bring some beers and meet nice people at the entrance. The party itself is not that spectacular and the psychedelic music is annoying after a few hours, but nevertheless if you have the chance, go there. The location is awesome with a view over the island, you meet nice people and the party is okay (just don't expect too much, if you are not used to psychedelic music). Besides of the partying Koh Phangan offers various beautiful beaches (f. ex. Thong Nai Pan Noi Beach), markets and food. Just rent a scooter, it is the best way to get around.

Insider Tips:
- Try sticky rice with mango at a local restaurant - really delicious.
- Explore Koh Maa, a small island only reachable at low tide
- Buy some souvenirs at the Walking Street Market (in Thongsala)
- Check out the Amsterdam Bar

NORTH THAILAND (PAI/CHIANG MAI/BANGKOK): After our time on the more touristic islands I wanted to experience the true Thailand, the culture, the food and the people. The best place for this is Northern Thailand. It took us more then 24 hours from Koh Phangan to Pai (next to Chiang Mai). We stopped in Ayutthaya to visit the famous old temples and ruins there, which are also a UNESCO World Heritage Site. In the evening we took the night train to Chiang Mai and the bus to Pai. But why Pai? I read different blogs and information about North Thailand and Pai was always mentioned as one of the best places to go there. It has a beautiful scenery, jungle, local shops, local restaurants, markets, traditional Thai lifestyle and the people are really friendly. We enjoyed the time there, you can not experience the authentic Thai culture on the touristic islands. Make sure to visit Maya Burger Queen, I never thought I would eat one of the best burgers in Thailand. We bought most of our souvenirs on the way back to Bangkok in Chiang Mai. It is kind of the capital of North Thailand and the prices are way lower than on the islands. We spent our last days in Bangkok close to the famous Khao San Road, which is famous for all the backpacker hostels, the shops and the night life. Besides of Singapore we didn't really enjoy the big cities in Southeast Asia, most of them are loud and dirty. The best things on our trip were definitely Taman Negara and Pulau Pangkor in Malaysia and Koh Thao, Koh Phangan and Pai in Thailand. I love Southeast Asia: The people are friendly, the food is good, the prices are low, the wildlife is astounding and the beaches are beautiful.